I had the hardest time choosing the features this week. As more and more of you wonderful bloggers link up there are more and more great posts to choose from. This week I decided to break the posts down into categories and choose my favorites from those. Make sure you check out all the other great links at
Friday Fascinations 3 - Vacation on a Budget
! And don't forget to link up your projects this week at
Friday Fascinations 4 - Pizza Grilled Cheese
.
For those who are featured get yourself a button!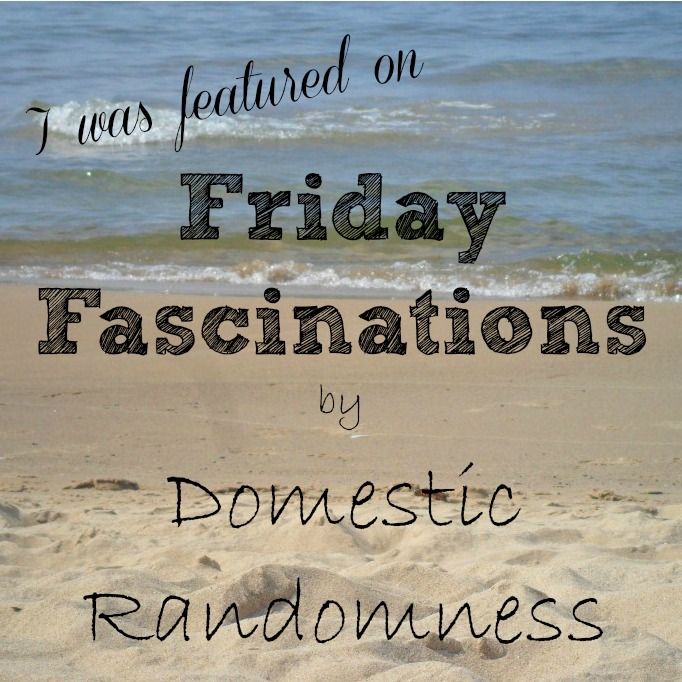 Favorite Recipes:
I couldn't pick between these two, so you get to see both of them :)
Mommy's Sweet Confessions
linked up a baked doghnut recipe that looks absolutely wonderful! I personally will probably make it without the spices and gingerbread glaze because I am not a super huge fan of that flavoring, but it sounds great for a healthier doughnut recipe especially with a regular glaze, powder sugar (my fav :) or even her yummy looking maple glaze!
A Little Nosh
linked up these Flour less Squash Brownies that look sooo good. I am on the lookout for healthier alternatives for desserts so I can still have some occasionally without feeling bad. Also my in-laws are Gluten Free so it is nice to have a good recipe up my sleeve for taking to their house.
Favorite Post for Kids:
One Creative Mommy
linked up this Paint Can Pinata tutorial that looks like a lot of fun and is so detailed that it looks easily doable! I also love her other Art Party posts (doesn't an art themed party sound like so much fun? I would have loved that as a kid!). Her paint easel cookies definitely deserve an honorable mention. So Cute!
Favorite Inspirational Post:
Again I couldn't pick so you get to see two great posts!
Healthy Branscoms
linked up their post about How they Paid off $39,000 in 13 months. That is a lot of money! And the money they are saving will be so nice for them in the future. Mr. Random and I did a similar program (we did Dave Ramesy's program) and are currently debt free (minus the house), but we did not have a lot of debt going into it. I am always inspired by people who had a lot more debt and get it paid off that fast. Congratulations Branscoms on being debt free!
The Domesticated Princess
shared her post Confessions of a Confused Mother. It is an amazing, very open post about how she is dealing with parenting her preteen son through a difficult summer. Thank you Bonny for being so open and sharing your struggles! Little Man is just a baby, but someday he will be a preteen, and it is nice to know in advance that there are others who struggle too.
Favorite Other/Random Post:
Practically Functional
linked up these Cat Shelves which are just too cute and fun for words! My cat would absolutely love them! Jessi has been trying to convince my to add them to Mr. Random's to do list :)
Well go on over and check out all these awesome posts!