Features from Friday Fascinations 8
So much talent linked up this week! I had a hard time narrowing it down. There were many other awesome links in
Friday Fascinations 8
so go on over and check them out :) Oh and by the way as I was looking on inlinkz to see what the most clicked on link was and it turns out you lovely people are not really joining the party. You are linking and running. Please be nice and look at other people's posts while you are here. You want them to look at your post, right? Please return the favor.
For those who are featured get yourself a button!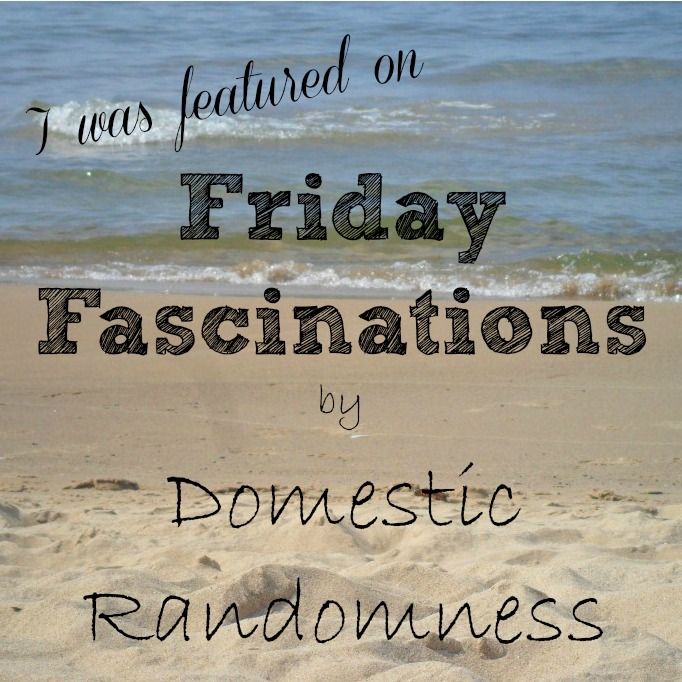 Favorite Main Dish Recipe
Rediscovering Lost Arts from Our Mothers linked up a
Gnocchi
recipe that looks yummy and surprisingly not hard. You know me, I love easy recipes :)
Favorite Dessert Recipe
Snack Cups and Smiles linked up some
Ooey Gooey Bars
that look simply scrumptious.
Favorite Child Related post
Huckleberry Love linked up a super cute
Upcycled Play Kitchen
that they made out of a dresser and file cabinet. Aren't they super cute?
Favorite Organizational Post
On the Home Front linked up
Frugal Tips: Preparing for Christmas
. I know it sounds weird to think about preparing for Christmas in January or February but I totally agree with her that the time to start is now. That way you don't have a mad rush, spirit killing Christmas season in December.
Favorite Relationship Post
The Faithful Homeschool linked up
Knitting in Love
in which she talks about honoring your husband with your words. I totally agree with her, we need to watch what we say about our husbands to others.
So there they are, aren't they fabulous?
Now on to the linky party. What have you been working on?
This week we are going to do an everything linky party. You can link up anything that you have been working on, thinking about, writing about, whatever. Literally any post of yours that you would like to share with my readers link it up!
Oh and if you have a linky party that you would like me to visit please link it up in the Link Up Your Party Here tab above
. I love visiting parties and when I have time I go to that tab and visit all the parties that are open at that time.
The rules:
For this party you may link up anything that you have been working on - crafts, recipes, random musings, etc. I do not mind links to giveaways or parties as long as you state that it is a giveaway or party in the title. Link up whatever you want just please be honest in the title. I do some themed linky parties sometimes, but this one is a free for all!
Please follow me in some way. If you absolutely hate my blog then of course don't follow it, but if you hate it should you really be linking up? (I leave that for you to answer :) There are several ways to follow me offered on the right sidebar.
Link up directly to the post, not your home page.
By linking up you are giving me permission to feature your post including but not limited to pictures and quotes from your post, and also to feature your post in my various social media outlets.
This is a family friendly, Christ following blog. I reserve the right to remove a link to any content that I find offensive or not compatible with this blog, with or without notice.
Please add a back link or my button to your blog or post somewhere. You can find my buttons in the button tab above.
Please check out some of the other links and leave some love in some way (comment, pin, follow, etc.)
Oh and I'd love it if you would take a button!