Our twelfth giveaway is One Month of Super Sponsor Ad Space on Domestic Randomness.
This is another one of the giveaways that I am sponsoring. I love promoting my wonderful sponsors and I would love to have you join the Domestic Randomness sponsorship family!
In honor of this wonderful party I would like to offer half off any ad spot on my blog. Simply visit my
advertise page
and use the code
HalfOffAd
when you are checking out.
I'd love it if you'd take a button!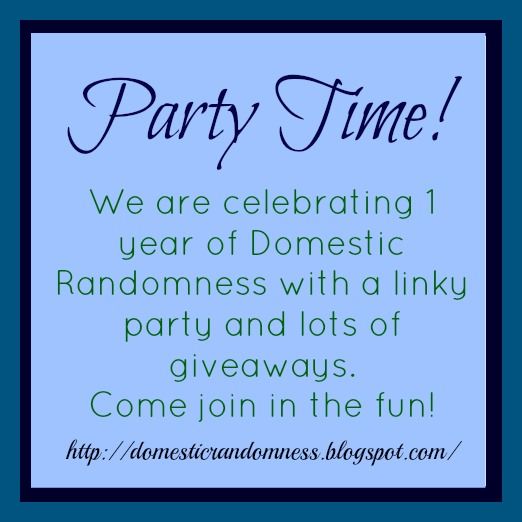 a Rafflecopter giveaway
Linked Up To:
Shopper Strategy
,
Sweep Tight Blog Giveaways
,
Sweep Tight Rafflecopter Giveaways
,
The Steady Hand
,
Family Focus Blog
,
Home Jobs by Mom
,
Coupon Geek
,
Deal Seeking Mom
,
Enter Online Sweeps
,
Mommy Jenna
,
Gracious Giveaways and Reviews
,
Look What Mom Found & Dad too
,
Miki's Hope
,